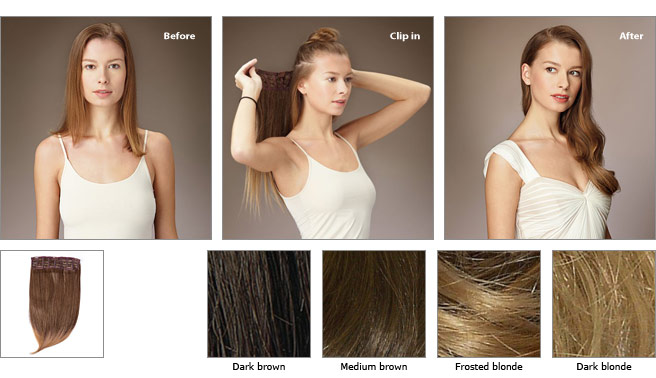 Primaflex Extension 6380
- A wonderful heat friendly flexible wire extension which is seamless and can be moulded to your head for comfort. An 18" light weight layered weft creating natural movement and a great way to thicken up very fine hair to give a full luscious look! This stunning weft is attached to the hair using 5 1" clips. It is made from 100% polyester and is fantastic quality. Available in lots of colours (click here to view)!

Colour model is wearing Frosted Blonde.

Available colours:

Dark brown
Medium Brown
Frosted Blonde
Dark Blonde
£69.99



Not sure which colour is the best match? Send us a snippet of your hair and we'll match it for you!